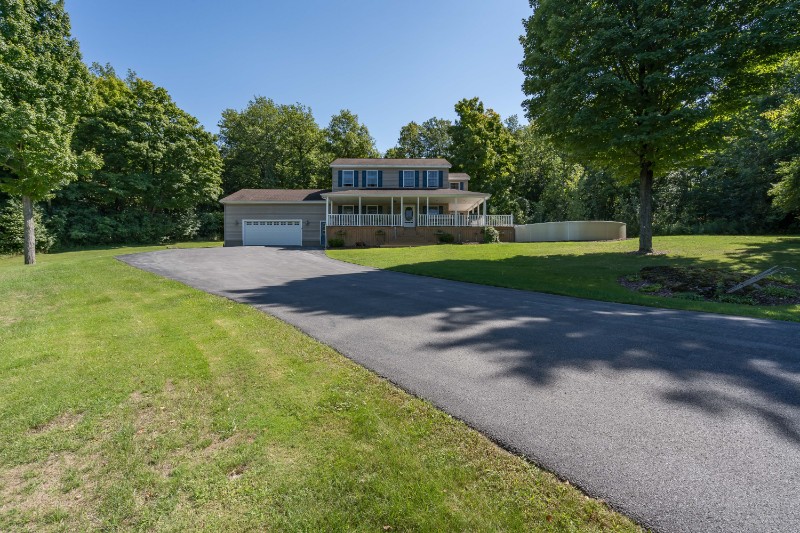 On the northern edge of New York state lies Jefferson County, a scenic lowland region founded in 1805. Named after Thomas Jefferson, the third President of the US, the county is adjacent to Lake Ontario and links to Ontario by bridge, making it easily accessible to and from Canada. It features many beautiful bay inlets such as Chaumont and Black River.
Eager to make the move and find your home here? Continue reading to learn more about Jefferson County and what you need to do as a first-time homebuyer in the area.
Jefferson County, NY: The essentials
According to the US Census Bureau, Jefferson County, NY is home to approximately 116,000 residents. The local economy is heavily supported by agriculture and tourism.
Jefferson County, NY's county seat is Watertown, which was a manufacturing and industrial hub in the 19th century. Today, many of Watertown's buildings are listed in the National Register of Historic Places. The city is also situated 13 miles southwest of Fort Drum, the largest US Army installation in the northeast and a popular tourist destination.
Several state parks can be found in Jefferson County, NY, many of which offer stunning views of Lake Ontario and the Thousand Islands. These include Long Point State Park and Mary Island State Park. Beech, birch, and maple forests cover nearly 16,000 acres of Jefferson County, while wildlife management areas offer over 17,500 acres of outdoor recreation. These qualities place land in Jefferson County, NY high on investors' wish lists.
Some notable landmarks and attractions in the county include: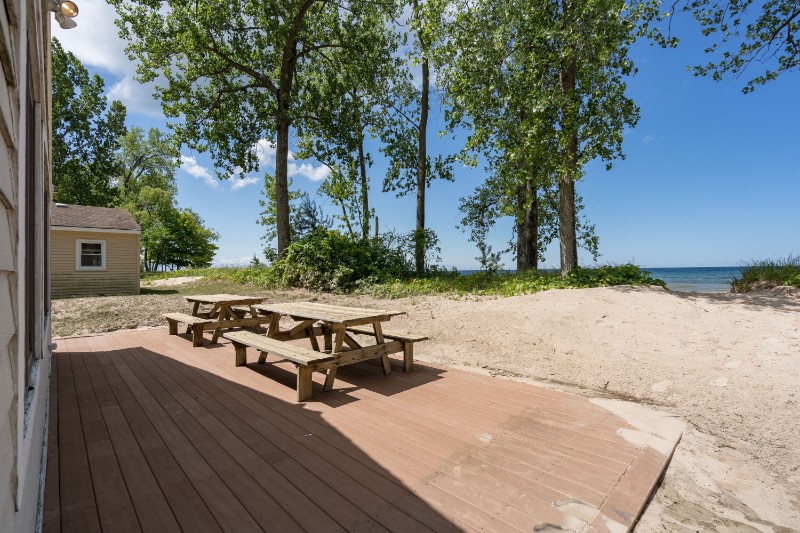 Real estate in Jefferson County, NY
There are many opportunities for first-time home buyers in Jefferson County, NY.
Homes for sale in Jefferson County, NY have been rising in value since around 2016. In December 2022, homes here had a median value of $191,420, up over 13% from the same time in 2021. Homes also spent less time on the market, averaging 80 days. That is two days less from 2021 and noticeably faster than December 2020, when homes spent roughly 107 days on the market.
What these numbers tell us is that Jefferson County, NY's real estate market is steadily gaining steam. There are also opportunities to score deals. In December 2020, about half of home sales were under list price. With an experienced Realtor by your side, you can enjoy the same outcome with your home purchase.
Some of the most in demand real estate properties in Jefferson County, NY include compact Craftsman bungalows and spacious ranch homes in Watertown. You can even find more than a few premier waterfront homes in Clayton. Other notable communities include Fort Drum and Sackets Harbor. Click here to see what's currently available in Jefferson County's housing market.
Six signs you are ready to buy a house
Buying a home can be both one of the most exciting and scariest moments of your life. It is a huge step, but definitely worthwhile. Wanting to buy a home and actually being ready for one, however, are two different things. Make sure to carefully assess your situation first before taking the plunge.
Are you tired of renting? Some of the most surefire signs you are ready to buy your first home are:
You are comfortable with your employment and have a steady stream of income
You have a good amount of savings and an emergency fund
You have little to no outstanding debts and can manage debt well
You are not planning any big expenses in the next few years
You want to live somewhere long-term
Your current housing situation is keeping you from achieving your goals
If you can check off all or at least most of these signs, then homeownership may be in the cards for you. If not, then there is still time to prepare before the time is right.
Things to do buying your first home
Get your finances in order
Apart from the down payment and monthly amortization, you should also include closing fees, attorney fees, and homeowner's insurance in your budget. You can also plan ahead and add maintenance, HOA fees (if applicable), and utilities to properly prepare for homeownership.
With so many different things to pay for, a home can be a huge financial hurdle. Managing these expenses, however, can be easier if you get your finances in order sooner than later.
If you want to save enough for these costs and get a good standing with lenders, some helpful steps you can take today include:
Setting a realistic budget and narrowing down on potential locations and neighborhoods
Maintaining a debt-to-income ratio of 43% or less to qualify for a mortgage by increasing your income, lowering your debt, or both
Boosting your credit score to over 690 by paying your bills on time, avoiding making big purchases, and refraining from opening too many new credit accounts
Additionally, you will likely be paying your mortgage for a long period of time, so be sure to choose the right mortgage loan that meets your budget and needs.
Know exactly what kind of home you want
Before diving headfirst into the home search, ask yourself exactly what you want your first home to be like. What kind of location or neighborhood do you want to live in? Are you looking for a single-family home or a more luxurious waterfront property? How many bedrooms and bathrooms do you need? The answers to all these questions depend entirely on your lifestyle and preferences and should be factored in your home search.
If you need help, keep in mind that you can always call real estate pros to give you a hand. For instance, we can give you a rundown of all the best neighborhoods to live in Jefferson County based on your unique needs and wants. You can count on us for tips and recommendations if you are scouting for homes in the area.
Get a mortgage pre-approval
Any reputable Realtor would recommend getting pre-approved for a mortgage before shopping for homes. While it's not a guarantee that you can secure financing, it takes you one step closer to approval. Before issuing pre-approval letters, lenders carefully vet applicants to get an estimate of how much they can borrow.
Moreover, being pre-approved at the start of the home buying process lets you stand out from other buyers. For sellers, having this piece of paper means you are a serious buyer. You can also use your status as a pre-approved borrower as a bargaining tool when negotiating for a better deal.
Make the process of getting pre-approved a smooth one by preparing these documents beforehand:
Valid ID
Social Security card
Pay stubs
Bank statements
Tax documents
Investment account statements
List of debts
Rental information
Gift letters
Credit report
Getting mortgage pre-approval can take anywhere between one business day to a full week. And once you do get it, remember that pre-approval letters are only valid between 60 to 90 days, depending on the lender. Consider these when planning your home purchase.
Work with a reputable Realtor
As a first-time homebuyer, we highly recommend working with a certified Realtor in Jefferson County, NY, especially if you are buying from out of town or state. Local Realtors know the ins and outs of the market, enabling them to guide you throughout the whole process. Real estate agents are so useful that the National Association of Realtors found that they were the top home buying resource for all generations in 2022, from Gen Z to Boomers. Although you can find a plethora of real estate tips and information online, nothing still beats the on-ground expertise of a local Realtor.
Realtors can help you by:
Giving you access to homes for sale that may not be available in public listings.
Utilizing their tried and tested negotiating skills to get you the best deal possible on a home. This is especially important since market conditions change from season to season, and realtors know the pricing landscape better than anyone.
Getting the necessary paperwork and getting you in touch with other professionals, such as attorneys.
Spotting any potential red flags and avoiding unwanted problems early. These include undisclosed home defects that could cost you down the road.
Loan programs for first-time homebuyers exploring real estate in Jefferson County, NY
While buying your first home can leave a large dent on your hard-earned savings, the government as well as the state of New York offers several programs to help you deal with the costs.
Some national loan programs to help you buy your first home in Jefferson County, NY are:
Conventional 97: Fannie Mae and Freddie Mac's 3% down payment and 30-year fixed rate mortgage loan for first-time homebuyers. It requires a minimum credit score of 620.
FHA Loan: Backed by the Federal Housing Administration, this loan features a 3.5% down payment and only requires a minimum credit score of at least 580.
VA Loan: Veterans and service members can avail this 0% down payment loan with a minimum credit score that varies by lender but is typically around 620. There is also no mortgage insurance required.
USDA Loan: Backed by the US Department of Agriculture and meant for low- and moderate-income Americans in eligible towns and housing markets. These loans offer financing with no down payment, reduced mortgage insurance, and below-market mortgage rates.
The State of New York Mortgage Agency (SONYMA) has several loan assistance programs that first-time homebuyers can avail. These can be used to finance the purchase of single-family homes as well as multi-family residences, condos, cooperatives, and manufactured homes.
It is important to note that SONYMA defines first-time homebuyers as people who have not owned a primary residence in three years and who do not own second homes in the US or in other countries. SONYMA loans include:
SONYMA Conventional Plus combines a 30-year fixed rate loan with down payment and closing cost assistance for low-income borrowers who are either first-time homebuyers or previous homeowners.
SONYMA FHA Plus, which is a down-payment assistance program that can be combined with an FHA Loan for a primary residence valued up to $647,200. This is also open to both first-time homebuyers and otherwise.
SONYMA Homes for Veterans offers low-cost financing for veterans and active-duty service members, with a down payment of 3%.
SONYMA Achieving the Dream, which is a 30-year fixed-rate mortgage with a 3% down payment for low-income borrowers. This can be paired with other grants and subsidies.
SONYMA Down Payment Assistance Loan (DPAL), which can be used in conjunction with a current SONYMA program. DPAL offers down payment assistance via a second mortgage. The minimum assistance given is $1,000.
Several cities and towns in Jefferson County also offer their own loan assistance and first-time homebuyer programs. In Watertown, for instance, the local organization The Neighbors of Watertown has their own First Time Homebuyer Program. This can also be used to finance home purchases outside the city.
Get a head start on your buying your first home with Marzano Real Estate
You are just a click or phone call away from taking the first step towards buying your first home in Jefferson County, NY. Our team at Marzano Real Estate is more than excited to show you your housing options in Watertown, Sackets Harbor, Clayton, and Fort Drum. We offer nothing less than topnotch real estate service with unmatched ethical standards.
Give us a call today at 315.788.7777 or 315.778.9164. You can also send us an email. For the latest listings in Jefferson County, NY, click here.