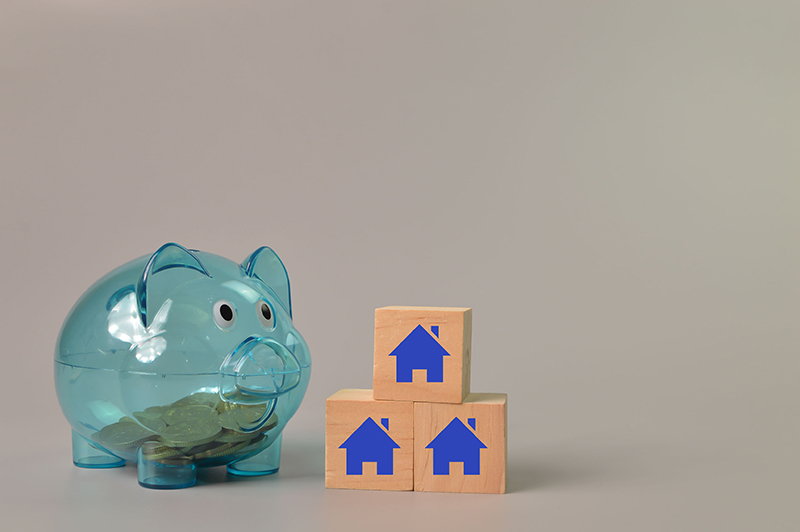 Commercial real estate (CRE) can be a hugely profitable investment venture, and Jefferson County in New York is one place that investors and developers should look at more closely. As opportunities in metro areas shrink, growing counties like Jefferson on the northern border of New York State are just heating up and fast becoming solid long-term investment destinations.
Overview of Jefferson County, NY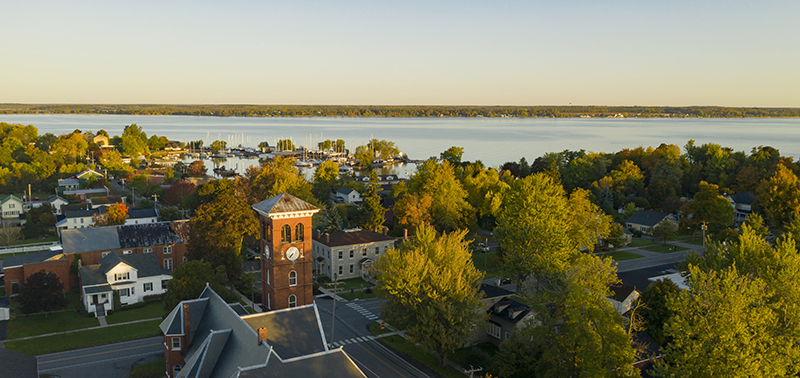 With a population of 116,721 (as of 2020), Jefferson County is ideal for commercial property investment for many good reasons. Arguably, the best reason of all is its exceptional residents. People here are hardworking, loyal, diligent, and engaged, with a singular goal of elevating the community and making life better for everyone.
The Lay of the Land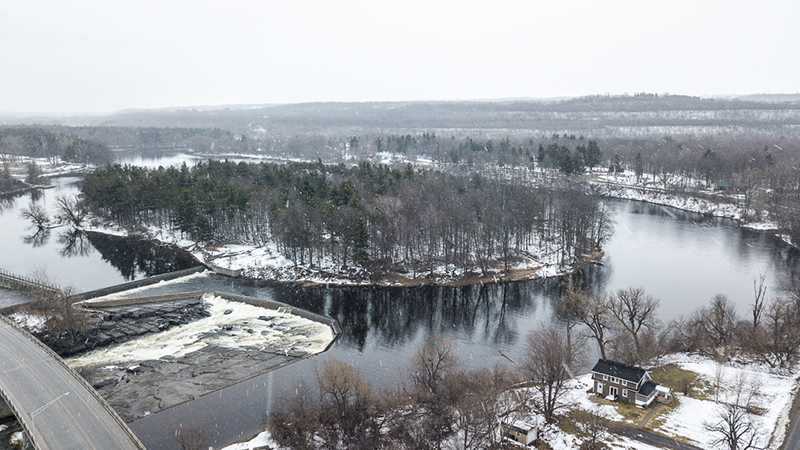 Jefferson County is home to Fort Drum, which boasts the largest Army installation in the northeast. Fifteen state parks can be found here, including nine state forests and ten wildlife management areas. The county also has over 200 dairy farms. Key industries in the area are agriculture, food processing, manufacturing, finance, insurance, and real estate.
An important waterway, The Black River, makes its way through the county before emptying into Lake Ontario. The southern section is home to the northern section of the Tug Hill Plateau. The county also counts a few large islands (Carleton Island, Grindstone Island, and Wellesley Island) as part of its jurisdiction.
Getting Around Jefferson County
It's easy to get in and around Jefferson County, thanks to the major highways that run through the area. County seat Watertown can be reached through US 11 or I-81, and is served by Adirondack Trailways, Greyhound, and Citibus buses. There are also a couple of Amtrak stations in the nearby towns of Rome and Syracuse that can be reached in a little over an hour. 
Ease of travel to major metropolitan areas makes Jefferson County an ideal commercial hub, and the high accessibility of Jefferson County commercial real estate properties makes the shipping and distribution of goods all over the US relatively affordable.
8 Excellent Reasons to Invest in Jefferson County Commercial Real Estate for Sale
If you are looking for a smart place to invest in, make sure to consider Jefferson County. There are lots of good reasons to put money here, from its business-friendly economic environment to its cost of living and its inviting atmosphere! Overall, Jefferson County creates an attractive package that makes investing here highly advantageous. Check out eight great reasons to invest in  Jefferson County commercial real estate for sale.
Jefferson County Commercial Real Estate is Booming

County administrators have recently approved a $293-million spending budget for 2023 that aims to improve infrastructure and other areas that would result in increased long-term benefits for the location. This can only spell good news for any investor looking to put their money into Jefferson County commercial real estate.

Huge Potential for Income

Many investors enter into commercial real estate because the market is known for enormous yields in the long term. According to NOLO.com, commercial properties such as the ones found in Jefferson County bring in an annual return between 6% and 12% off the purchase price. Comparatively, the rate for residential properties used as rentals is 1% to 4%.

Aside from more substantial returns,  Jefferson County commercial real estate for sale also has the bigger potential to deliver a steadier income stream compared to other forms of investments. In fact, this asset remains stable even in the face of a volatile and uncertain financial market, as opposed to other financial instruments like stocks, shares, or bonds. For this reason, investors have peace of mind in their fund security.

Inflation Hedge

The stability of the Jefferson County commercial real estate market makes it a great hedge against the effects of inflation. In addition, most commercial real estate leases have rent escalation clauses that give property owners the ability to adjust rental rates at the same rate as the increase in the market. This is often cited as the main reason for commercial real estate's inflation-proof benefits.

Tax Benefits

When it comes to taxes, real estate in general is considered an advantageous investment option. The benefits have even improved with the Tax Cuts and Jobs Act of 2017, which allows investors to defer taxes on distributions and claim deductions.

In addition, Jefferson County's enhanced focus on investments and lower taxes allows borrowing property owners to secure low fixed rates even for long-term loans. This, combined with stable cash flows that commercial real estate investments are known for, can have a meaningful impact on an investor's returns.

Better Equity

Equity represents the value of the property after you subtract what you owe. Thanks to bigger and steadier returns, Jefferson County commercial real estate for sale enables investors to build equity quicker than when they're investing in residential property.

Capital Appreciation

Real property values tend to increase with time. Commercial real estate investors can maximize their return on investment by selling off the property sometime in the future, particularly during periods of expansion when the market is strong and prices are high. Timing the sale of a commercial property is a critical aspect of maximizing profits for investors.

Leverage

In many instances, real estate is purchased with a down payment and mortgage – rarely is it paid in full. The ability to purchase a significant asset such as commercial property for sale in Watertown, NY without having to pay fully is a great benefit to investors This setup allows them to gain massive profits in relation to their investment. It also grants them financial flexibility with the rest of their money.

Investment Security

Investing in the stock market is like taking a roller coaster ride – money that seemed to be growing steadily just a few weeks ago can be lost overnight. This is not so with CRE as this asset allows investors to protect their portfolio from significant loss in the event of a market upheaval. Stability-wise, you can depend on CRE more than stocks because the former is backed by a physical asset, as both the land and structure have value.
What are the Different Types of CRE in Jefferson County, NY?
Investors will enjoy the fact that Jefferson County hosts a wide range of CRE types to place their money in. Talk to a CRE professional to discuss which of the six types of  Jefferson County commercial real estate for sale listed below is best for your individual circumstances and appetite for risk.
Multifamily

Multi-family properties are defined as residential properties consisting of more than one unit. Examples of multi-family real estate include duplexes, townhouses, apartment buildings, and condominiums. Having a number of tenants helps create multiple income streams. Thus, even if one tenant leaves, a multi-family property investor's bottom line won't be greatly affected because there are still many other tenants paying rent.

Office Spaces

An office building also offers multi-tenant capacity, albeit the spaces are primarily meant for business as opposed to a residence. Office buildings generally have three categories:

Class A: Offices under this class are in a prime location and occupy massive floor space while providing exceptional access to both workers and clients. They also usually boast first-class amenities, advanced security, and covered parking. As one would imagine, Class A offices have the priciest rental rates of the lot.
Class B: Offices categorized as Class B are a step lower in market price than Class A, and rental rates will be more in line with area averages. While they can be found in major commercial areas, they are less likely to be in prime locations. They are usually older than Class A buildings and amenities will be fair to good.
Class C: Offices dubbed as Class C are not necessarily poor-quality offices but they tend to be found in buildings 20 years or older. The space is usually small and may require major renovations. The biggest advantage that they offer is that their rental rates are well below the market average.

Retail

Retail properties are CREs that house businesses selling products and services directly to customers. These are your brick-and-mortar physical structures like malls, lifestyle centers, power centers, community and neighborhood centers, and big-box centers like Best Buy, Walmart, and Target. Although in recent times, retail centers have taken a backseat to online shopping sites like Amazon, they remain a highly varied and profitable Watertown, NY commercial real estate asset.

Industrial

The rise of delivery services during the pandemic caused industrial properties to take off in a big way. Even in the post-pandemic era, industrial real estate continues to be one of the best CRE types to invest in, thanks to its flexibility and lower capital requirements. Industrial buildings are typically large-capacity properties, that's why they are mostly built outside urban areas but with easy access to major transportation routes. Below are the common types of industrial properties.

Heavy manufacturing plants possess tenant-specific floor plans fit for heavy machinery and chemicals while having high-power necessities. As a result of these unique requirements, these spaces are often found within heavily industrialized areas.
Light assembly plants don't typically manufacture materials. Products are only assembled here then shipped out to factories, warehouses, or other assembly plants. These do not generally have tenant-specific floor plans.
Bulk warehouses are meant for logistics and distribution. These are usually divided by region and are often strategically located in places that ensure supply chain efficiency, such as airports or shipping ports.
Storage units can be outdoor or indoor, climate-controlled or refrigerated, and contain anything from personal items to frozen goods. As living spaces get smaller and smaller, demand for storage units is only expected to grow.
Flex industrial spaces are warehouses designed to accommodate a wide range of uses. These multi-purpose buildings can house a number of sections including production/assembly lines, storage, and/or offices for corporate personnel.

Hospitality

CREs in this category provide accommodations, meals, and other services for leisure or business purposes. Typically serving travelers and tourists, hospitality properties can range from independent daily motels to mid-range hotels, to large-scale resorts that are part of a major hotel chain, such as Hilton or Marriott. Hospitality properties are generally split into four different categories:

Full-service: Includes room service, fitness centers, and other luxury amenities. These also typically have entertainment facilities on-site, such as theaters, casinos, and event venues.
Limited-service: Since these are intended to be a more affordable alternative to full-service hotels, amenities here are standard to provide basic comfort and convenience. 
Extended-stay: Rooms might be accompanied by amenities designed to make the space feel more like home. Fully-equipped kitchens and a washing machine are usually provided.
Short-term Rentals: Residential units that act like limited-service hotels. These are primarily found on online booking apps like Airbnb or VRBO. Short-term rentals can be a single room or an entire house.

Mixed-use Properties

A relatively new type of CRE, mixed-use buildings fall into multiple real estate classes so they cannot be categorized among the CREs listed above. Examples of mixed-use properties are condominium buildings with certain floors that serve as hotels, as well as retail stores on the first few floors. Mixed-use buildings may also have certain aspects that cross among retail, industrial, office, and residential classes.
How to Get Started in CRE Investing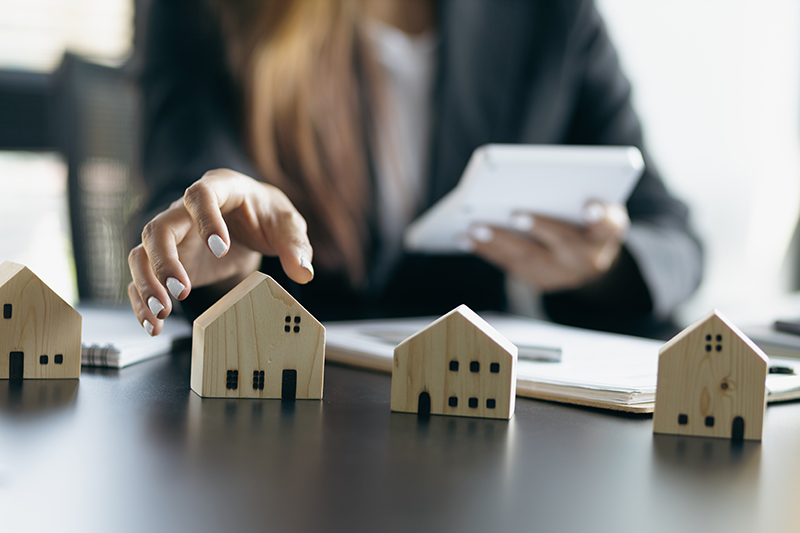 Investing in CRE is a great way to build wealth. If you're wondering how to get started in Jefferson County commercial real estate for sale, here are the steps to take.
Choose Your Property Type

Start by deciding which type of commercial property for sale in Watertown, NY you want to invest in. Before making your decision, make sure you know how your preferred CRE type fits into Jefferson County's commercial market. Who are the clients you'll be serving? What amenities will they need? Is there a strong demand for the client's business to guarantee they will continue to work with you in the long term? Consider how the types of tenants can produce a steady cash flow and ensure the stability of your investment.

Research Comparables

Researching recent and future "comparable" developments – properties that are similar in location, size, and style to the Jefferson County commercial real estate for sale you're interested in – can be valuable in determining if the property is fairly priced. When assessing comps, the square footage should not be 10% bigger or smaller between the two properties being evaluated.

Secure Your Funding

Most CRE investors don't have enough assets to purchase a commercial property on their own. If you decide to invest in a fund with a group, get to know the rights and responsibilities of each member in relation to the property. 

When it comes to financing your investment, a lender can only approve your application for a mortgage after taking into account the following considerations:

Your group's creditworthiness
The property's loan-to-value ratio
The property's ability to service debt (debt-service coverage)

In some cases, they may even require a business plan. Also keep in mind that CRE mortgages for Watertown, NY commercial real estate typically have higher interest rates due to the size of the loan, along with strict requirements for approval. 

Also, know that the process of borrowing money for commercial property for sale in Watertown, NY can be drastically different from that of a traditional home. If you've been investing in residential real estate for a few years and are just entering the world of CRE investing, you may want to consult a commercial property broker to make things easier in your first purchase.

Get to Know the Proper Metrics for Success

CRE investing requires a keen understanding of real estate finance and the mastery of several calculations. Below are some of the most critical formulas for CRE investment success.

Net Operating Income (NOI): This is the formula used to calculate the revenue and profitability of an investment. The result of this calculation is configured before taxes to give investors an idea of how much they'll earn after all necessary operating costs are deducted. 

Net Operating Income = Real Estate Revenue – Operating Expenses

Necessary operating costs usually include insurance, utilities, repairs, taxes, property management fees, and janitorial fees, among others.

Capitalization Rate (Cap Rate): This calculation is used to know the rate of return to be expected from an investment property. With it, investors can estimate future profits or cash flow. The cap rate represents the ratio of net operating income to the property asset value. 

Capitalization Rate = Net Operating Income / Property Asset Value

Although the cap rate is useful for estimating potential ROI, it should not be used as the basis of an investment's profitability because it does not account for leverage, future cash flows, and the time value of money, among many other considerations.

Cash On Cash (CoC): This is a metric typically used by investors who took on financing to purchase their properties. It calculates the cash income that results from the cash invested in the property, thereby providing an accurate analysis of an investment's performance.

Cash on Cash Return = Annual Pre-Tax Cash Flow/ Total Cash Invested

Where  Annual Pre-Tax Cash Flow = (Gross Scheduled Rent + Other Income) – (Vacancy+ Operating Expenses + Annual Mortgage Payments)
Relatively easy to understand, the CoC computation is considered one of the most important ROI calculations for CRE investing.
Find Commercial Real Estate for Sale in Jefferson County, NY With Marzano Real Estate
On the hunt for the right Jefferson County commercial real estate for sale to invest in? Our team here at Marzano Real Estate LLC would love to point you in the right direction. Call us at 315.778.9164 or send an email here to begin the process of your Watertown, NY commercial real estate purchase.