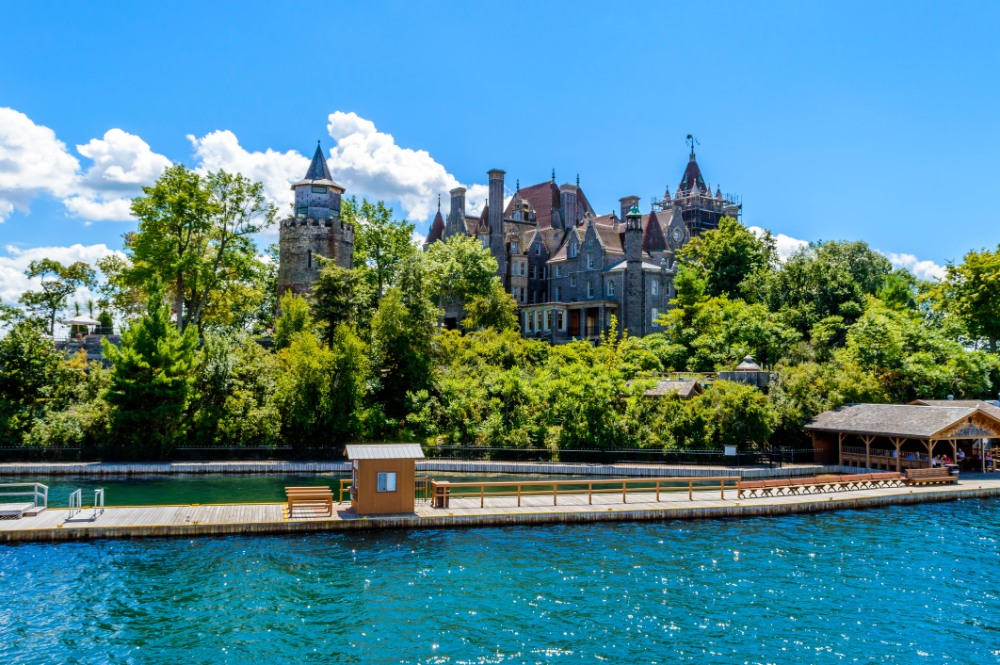 Whether you're in the mood for historical sight-seeing, wining and dining, or outdoor recreation, Jefferson County in northern New York has several tricks up its sleeve. The waters of Lake Ontario are right within reach, while several state forests surround the county. Zooming in on Jefferson County's many cities and towns, fabulous restaurants and a multitude of local attractions are ready to open their doors for you.
Ready for an amazing time? Continue reading for the best things to do in Jefferson County, NY.
Out And About In Nature
There are plenty of reasons to go outside and play in Jefferson County. Rivers, lakes, and forests abound, as do islands you can explore on foot or on a boat.
Wellesley Island State Park, Fineview, NY
Wellesley Island State Park by the border is part of the sprawling Thousand Islands region. There are over 2,600 acres of untouched wilderness to explore and a grand total of 432 campsites if you want a multi-day excursion. Some of these campsites feature full hook-ups for those who are planning to bring their motor vehicle with them, while some have direct access to the waters of St. Lawrence River.
You can have a full adventure at Wellesley Island State Park even if you're only there for the weekend. There's excellent fishing for beginner and experienced anglers; smallmouth bass, perch, muskie, and pike are some of the fish you might reel in. For boating enthusiasts, the state park has a marina as well as boat launches so you can spend hours out in the water (great for fishing, too!) Those who just want to relax can find a nice spot under a tree or along the sandy beach.
While you're here, drop by the Minna Anthony Common Nature Center in the northwest section of the state park. It's one of the largest nature centers in the Empire State, with 600 acres of peninsular grounds and stunning views of Eel Bay, St. Lawrence River, and Thousand Islands. There's great hiking here (about eight miles) throughout the year, excellent cross-country skiing (approximately seven miles) in the winter, and fishing opportunities by the shore or on water. Late in the year, you may be able to spot bald eagles patrolling the skies around the area.
We're not yet finished. In the southern part of the park, you'll find the Wellesley Island State Park Golf Course. Golfers can book a tee time at the nine-hole course, which offers both scenery and challenging approaches thanks to the island's natural geography. If you want to play an 18-hole round, simply do the course twice!
Southwick Beach State Park, Henderson, NY
There are quite a few beaches around the Jefferson County shoreline, but if we have to pick a favorite, it would be Southwick Beach down in Henderson. It has a long and sandy 3,400-ft. beach along Lake Ontario, guaranteeing lots of space for beachgoers especially during the summertime. And it seems we're not the only ones who love Southwick Beach: approximately 100,000 people visit the place annually according to estimates.
Southwick Beach is pet- and camper-friendly. You can bring up to two pets with you to your chosen campsite. There are some exemptions, however, but if your pet is also a registered service animal, it should be allowed in most areas.
So, apart from sunbathing, swimming, and camping, what else is there to do at Southwick Beach? Well, the entire state park covers about 460 acres of land. If you have a NY hunting license, you can try your hand at scoring game in the area. Fishing is also possible if you're more into fish (and seafood). Playing fields are available for team sports such as volleyball and soccer. Hiking trails also wound in and around the beach.
While you're in the area, you might also want to include the Lakeview Wildlife Management Area in your itinerary. Located adjacent to Southwick Beach, it spans over 3,400 acres, making it the largest natural freshwater barrier system in the state. In it, you'll find a variety of landscapes and habitats, from wetlands to open fields and woodlands. Some of the recommended activities if you're in Lakeview WMA include hiking, fishing, wildlife viewing (especially bird watching), and hunting and trapping. For the last two, check the local game laws and guidelines before going.
Kring Point State Park, Redwood, NY
Another popular outdoor destination in the Thousand Islands region is Kring Point State Park in Redwood in northeast Jefferson County. Because of its peninsular nature, you'll have access to two water features: Goose Bay to the south and St. Lawrence River.
One of the reasons why we love Kring Point is because you can enjoy water views from almost anywhere in the park— a boon if you want to enjoy some serene scenery during your camping trip. Of the 100 campsites spread across Kring Point, almost half are along the waterfront. These are highly coveted spots, however, so get there early!
Fishing and boating are two of the primary activities you can enjoy at Kring Point; there are a few boat docks that can launch you to either Goose Bay or St. Lawrence River. The surrounding waters are also relatively calm throughout most of the year, making it a great spot for swimming. In the winter, you can also enjoy cross-country skiing at Kring Point.
Zoo New York, Watertown, NY
If you'd like to learn more about native wildlife in New York State, we highly recommend paying the 32-acre Zoo New York in Watertown a visit. Some of the animals you'll get to see include bald eagles, American black bears, snowy owls, wolverines, and gray wolves. But it's at the zoo's conservation center where you can learn more about Zoo New York's projects and other helpful information about the natural world. Kids also have something to do at Zoo New York: the children's farm was specifically re-launched to introduce the young ones to the world of local farm animals.
Zoo New York is open for most of the year, although operating hours and days vary by season. Be sure to check ahead as you plan your trip. If you'd like to be more involved with the zoo's mission, you can sign up to volunteer or become a member. The latter entitles you free year-round access to the zoo and discounts. More importantly, you'll be supporting Zoo New York and its projects financially.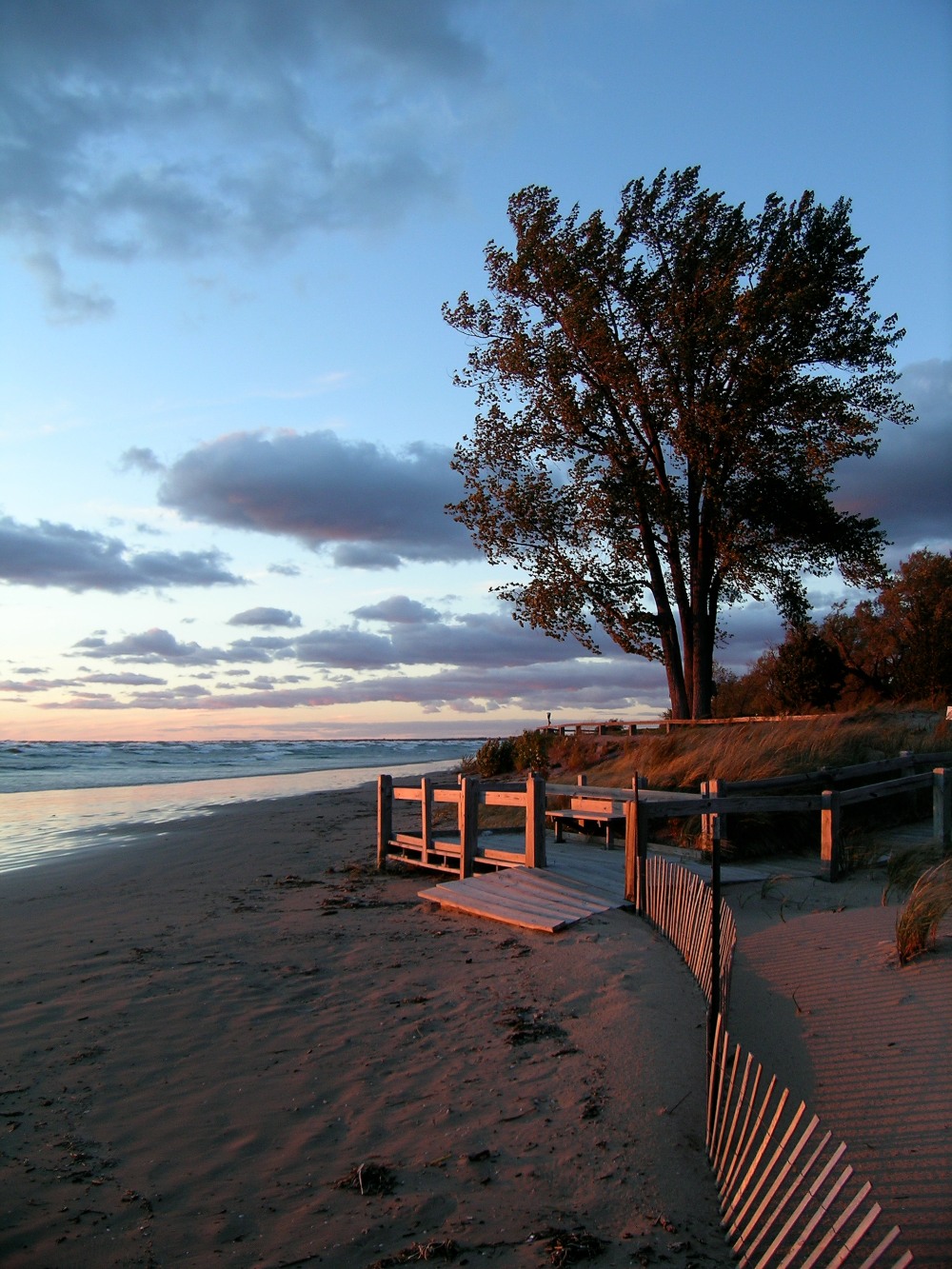 Historical Attractions
Jefferson County's history is long and action-packed, with the American Revolutionary War and the Industrial Revolution having left a lasting and significant mark on the region. You can catch a glimpse of Jefferson County's storied past by visiting these attractions:
Restaurants, Wineries, And Breweries
Exploring rich culinary traditions is easily one of the best things to do in Jefferson County, NY. The following places shine the spotlight on regional flavors and produce:
Thousand Islands Winery in Alexandria Bay. The largest winery in the North Country, Thousand Islands's terroir is influenced by its riverfront location and microclimate, which proved to be conducive to wine production. Today, their brand is well-known for producing an array of dry to semi-dry, sweet to semi-sweet, and dessert wines as well as ports and honey mead. You can drop by every day, between 10am and 6pm, to taste their award-winning wines and tour the vineyard.

Pete's Trattoria in Watertown. A local and family-operated institution, Pete's features local Italian dishes made with fresh, handmade pasta and the best locally sourced ingredients, complemented by glasses of fine wine, of course. There's a long list of crowd favorites, which include Carmine's cavatelli (chicken and pepperoni with a vodka cream sauce); blackened salmon (served over a bed of baby spinach and drizzled with balsamic vinegar); gnocchi (deep-fried in garlic butter and drizzled with pecorino romano cheese); and braised pork osso bucco (laid on top of risotto).

The Cape Winery in Cape Vincent, which is part of the Thousand Islands Seaway Wine Trail. It's owned and operated by the Fralick family, who purchased the property back in 1996. The original plan was to get into the custom furniture industry, but the Fralick family turned their sights to wine-making instead. Today, The Cape Winery is considered one of the premier wineries in Jefferson County, producing whites, reds, reserve wines, and rosés. You can sample their best bottles at their historic tasting room; if coming outside of usual operating hours, call ahead to set an appointment.

The Fairground Inn in Watertown. Established in the 1930s, The Fairground Inn isn't just a beloved family-owned restaurant; it's also a local landmark. It was originally owned by Charles Coniglo, who ran it for more than 40 years until his retirement. Leo Coleman took the helm in 1977 and continues The Fairground Inn's tradition of serving homey, heartwarming Italian-American fare. The restaurant's original wood booths are also still in use.

Boots Brewing Company and Taproom in Watertown. This small-scale brewery in Historic Downtown Watertown produces some of the region's best craft beer. Constantly on rotation in their taproom: The Beer Named Paddington, an English bitter with notes of orange, marmalade, and black tea; Firewatch IPA, a Cascadian dark ale that's roasty, a little sweet, and a little citrusy; Starship Door Gunner, which has a tropical flavor and scent profile; and Dark & Gloomy, an imperial stout that tastes like caramel, dark chocolate, and and coffee, just to name a few brews.

Koffee Kove in Clayton. This is one of the best breakfast spots in the entire state, and has been so for the past 50 years. It's easy to see why. With their big servings, great service, and a family-friendly atmosphere, Koffee Kove draws diners from different parts of Jefferson County and New York. You can enjoy their breakfast plates well until after lunch, but do try their lunch and dinner offerings as well.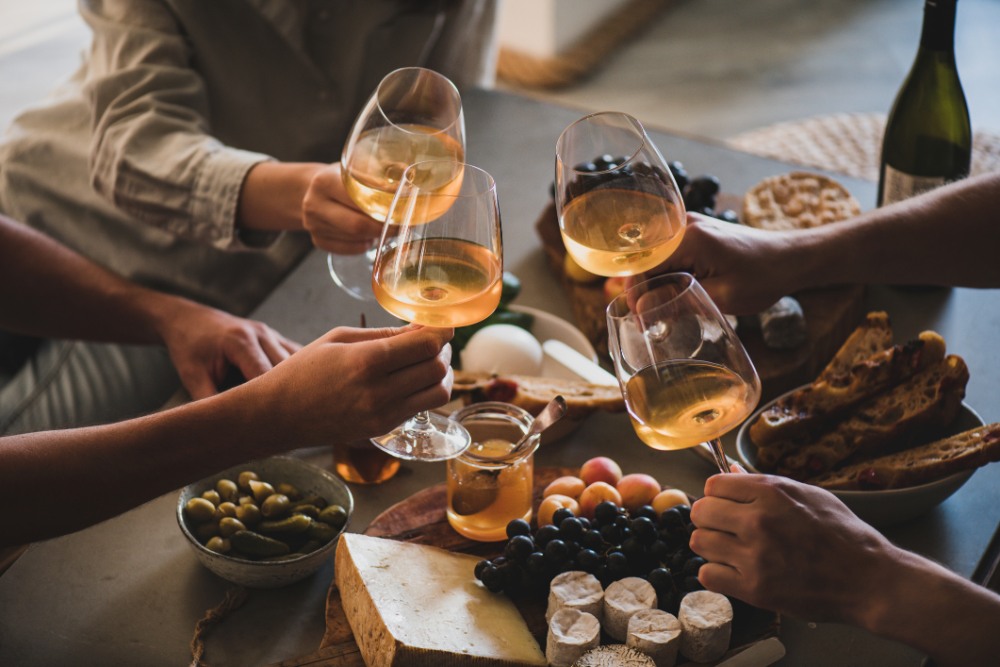 Life Is Good In Jefferson County
These recommendations can get you started on your own discovery of favorite things to do in Jefferson County, NY. And once you get settled here, you'll have all the time you'll need. That's one of the reasons why the Marzano Real Estate team is excited to show you the full extent of your housing options in Jefferson County.
Check out the latest listings in Jefferson County or call us today at 315.788.7777 to chat with us about your real estate needs in the area. You can also send us an email to set up an appointment.